Here are some upcoming features to look forward to in the next version:
External Stylesheets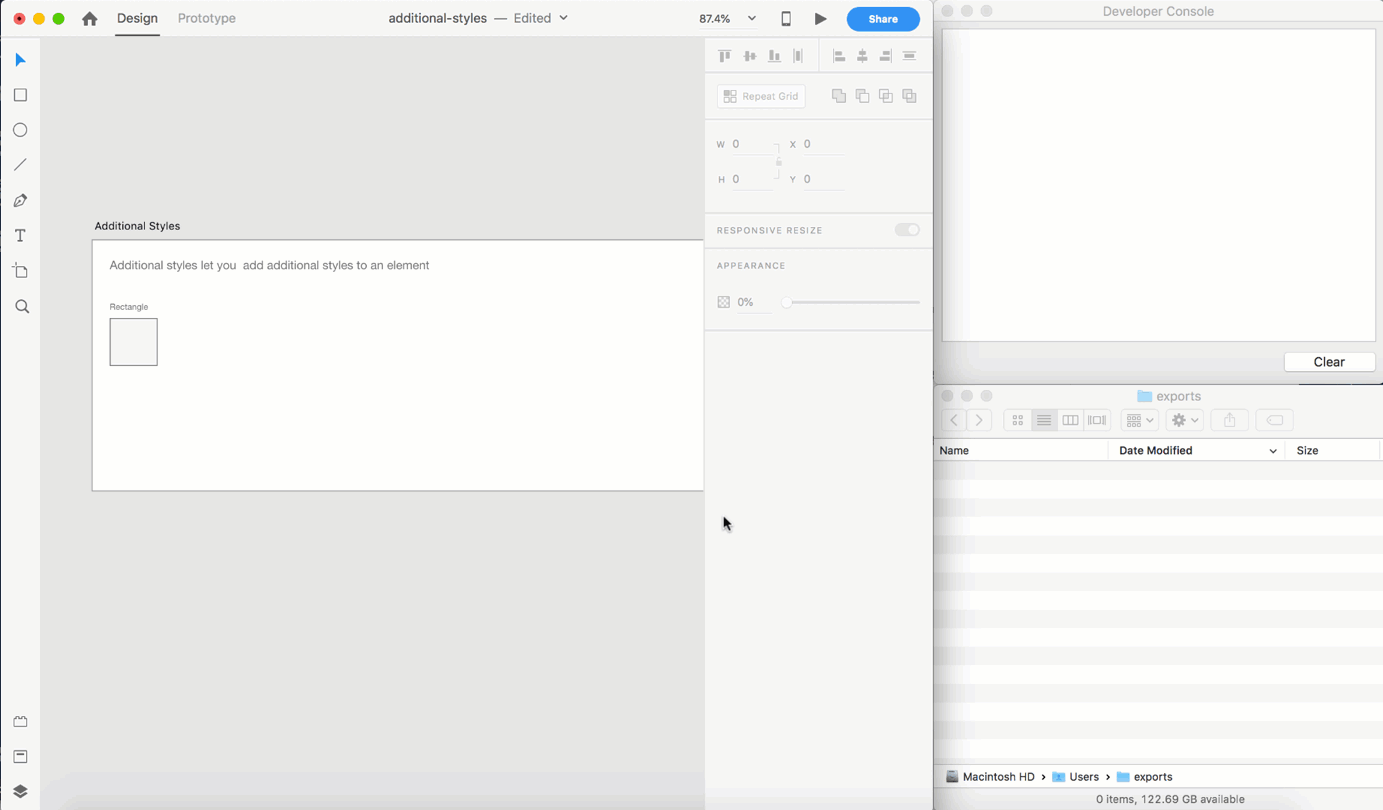 Instead of having the styles in the page header you can export them to an external stylesheet.
This feature is also available to export the JavaScript that's sometimes needed to an external file.
Stylesheet template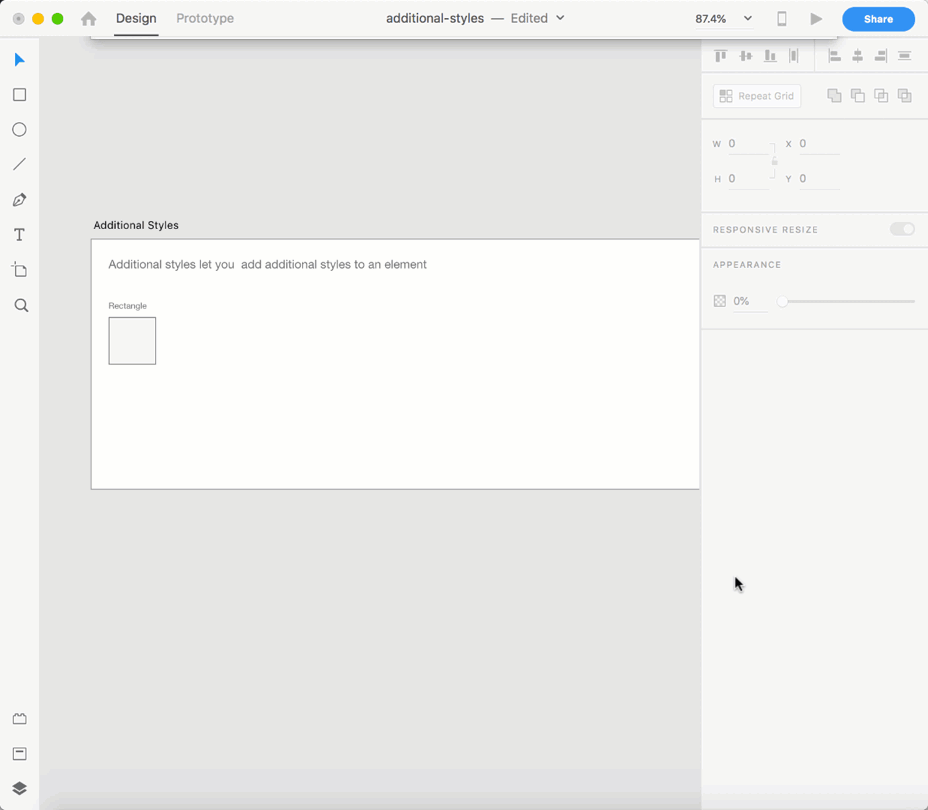 Sometimes you want to control the placement of the exported styles and add your own separately. Now you can use the stylesheet template to do that.
This feature also is available for the exported JavaScript.
Validation of exported output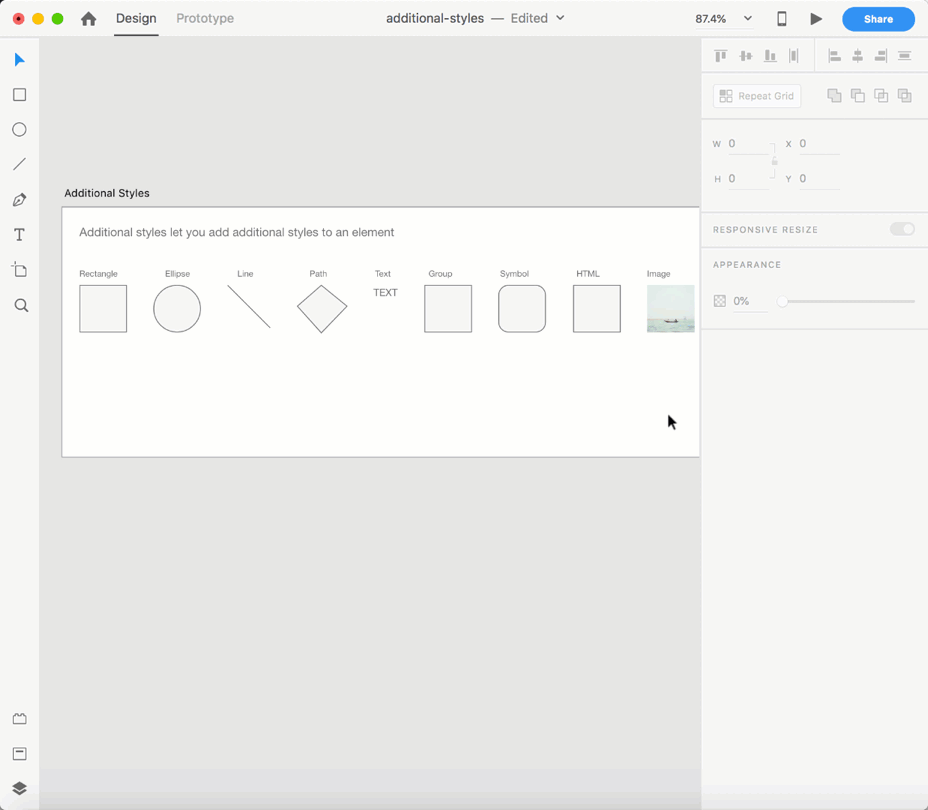 With the expected output option you can verify that the exported code is the same as the expected output. This is similar to providing a way to create your own unit test.
Uses:
Unit tests
When sharing a document you can see changes
Review changes made by exporter versions
When a document has expected output set and the exported output does not match what you've entered into the expected output window a diff file is created and a link to that diff file is created.
Opening the diff fill will show you a list of changes. You can press the enter key to scroll through each change.
Scale Up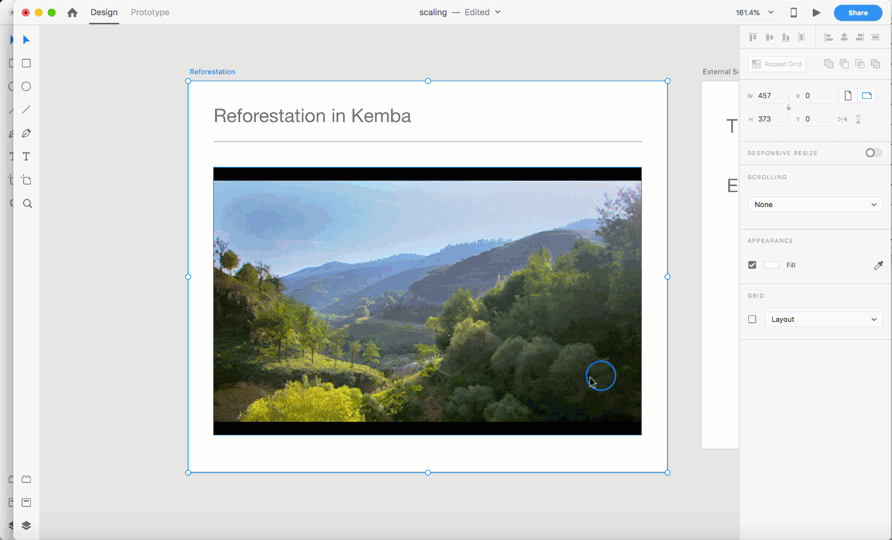 With the scale to fit feature the page will scale down to fit the available view port of the browser. But it does not scale up to fit all available space. So it will be actual size or smaller.
The scale up feature scales the artboard to fit all available space.