Some news for Web Export users:
Live export view with syntax highlighting
Reduced images exported
Updated export objects
Live view of code
See the HTML, CSS and Javascript that will be exported live as you select different objects. Code is syntax highlighted for easy reading. Copy the contents to the clipboard. See property changes live: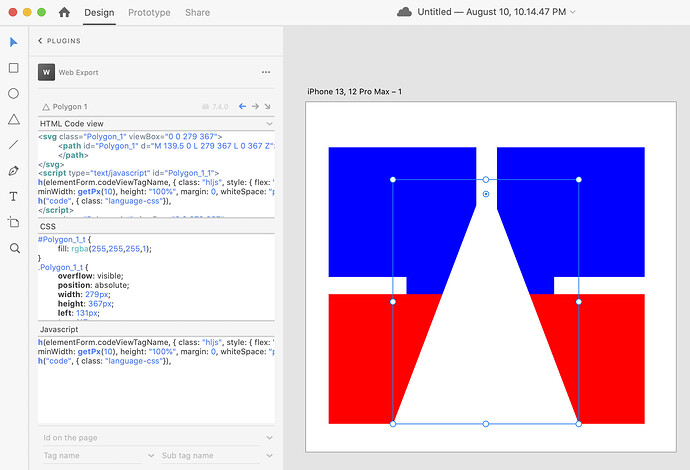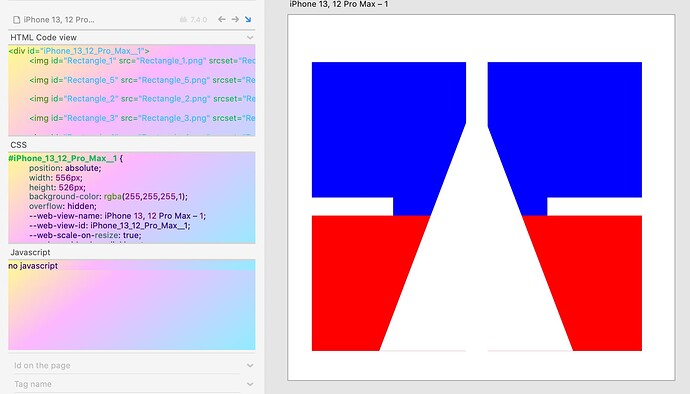 Reduced Exported Images
If you have the same image or icon that is used throughout your project any duplicates will use the first exported case. It's still undetermined yet if it will be opt in or opt out behavior.
New export types
New objects added to XD will now be exported.