Form elements are used when creating a form. These can include text inputs, checkboxes, lists and more.
Typical examples include contact form or search box.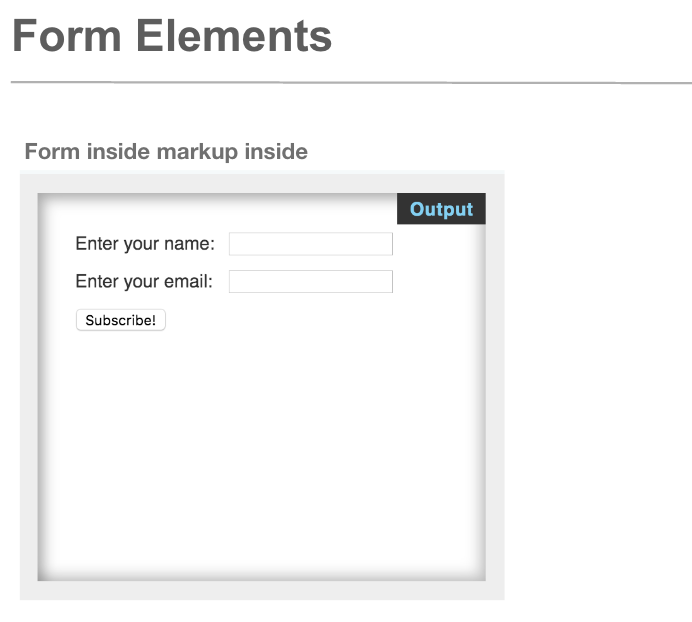 There are a few ways to create form elements with Web Export.
Use the tag name property to convert existing elements to form elements
Use the markup inside property to add form element code to the page
Link to an external stylesheet using a combination of the above two methods
In the future there may be more support for creating form elements.
Method 1 - Enter the name in the Tag Name property and then set the attributes

Method 2 - Enter form items in the Markup Inside property
TextInput:


Button:



Next place these items inside of a group and set the tag name of the group to a form element or use the markup before and after to add a tag name: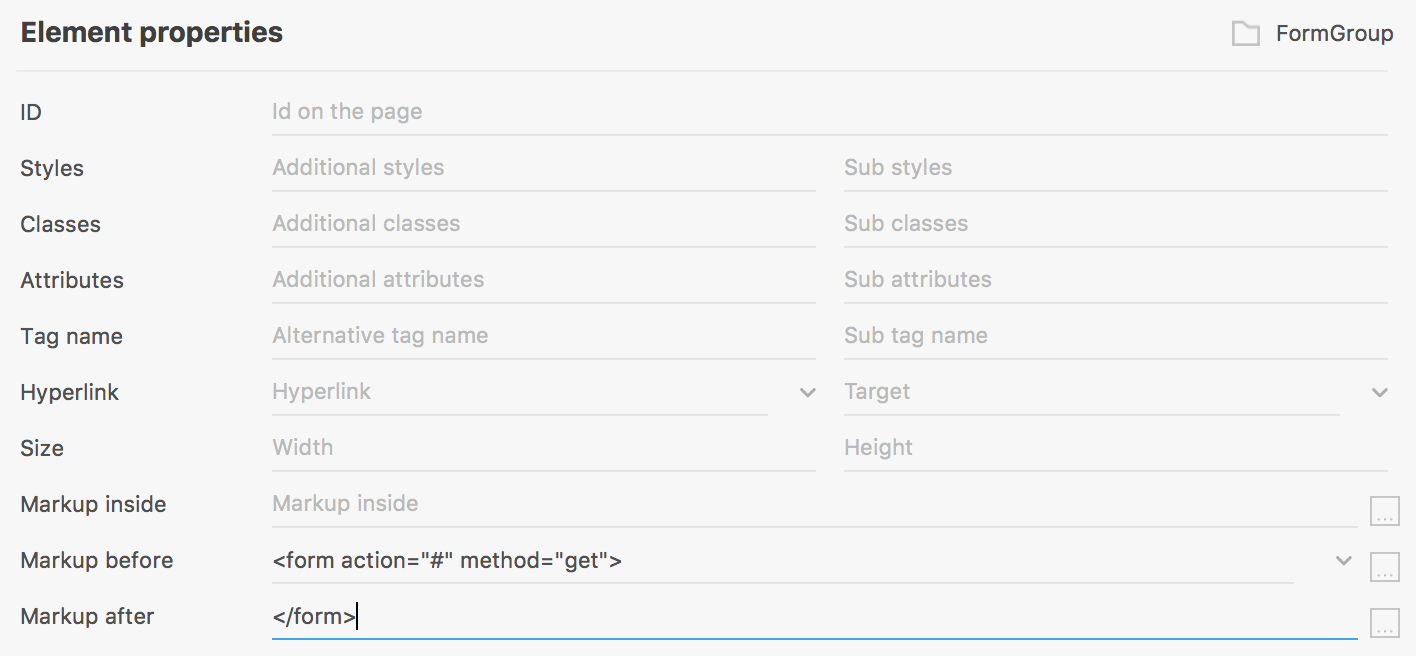 Next define any additional styles that might be necessary. You may create a style rule for form elements so they fill the container they are in.

Example project is here (requires XD 20.2.12.1).