Is there a way to export from XD using tables rather than Div tags for creating HTML emails?
Hi OldDude,
It doesn't have a tables layout export. But if you are creating an email page you can try two things:
Include the CSS inline (not external)
Include the styles inline
You can set either of these in the Export Artboard dialog.
CSS in page option (not external CSS file).
Uncheck external stylesheet

Include styles inline (styles are in the HTML element style tag)
Check the Set styles inline option.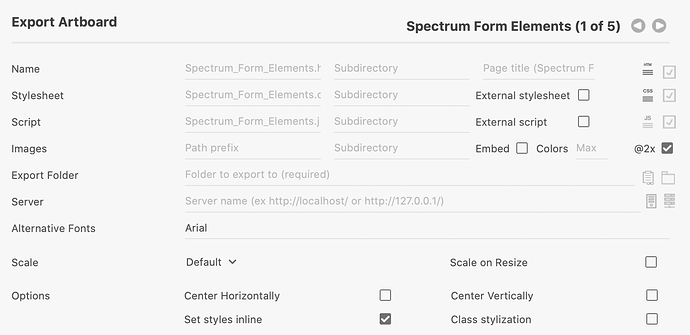 For HTML emails, you may also want to use the Embed images option.

If it doesn't work or if you need changes let me know. Those options mentioned above are specifically for the, "I need the page to work in an Email" scenario.